GOGame is a new OGame clone still in development. Ive progressed in first instance on the backed with an functional api, and now i started to try to make some kind of UI fetching widgets here and there to use with it. and here are the first screens of it for the lobby. I am going on an UI not used already in another game and with should be 100% responsive.
GOGame is as his name announce developed with the GO framework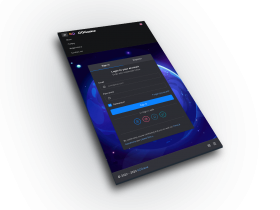 The post was edited 1 time, last by go2moons ().