Dear users,
In the coming weeks, the xterium template and game will receive a huge update wich was necessary for the community and game owners for wich u can find below the changelist/improvements. This list will be updated time by time. At this moment no release date is planned even if i expect to have it finished for the 1st september of this year.
Game files for Xterium are recoded entirely from scratch. This meant that the files will not work or need to be adapted to be implemented in the old version.

The game files have at this moment a total of 54% php code reduction and does still include all features (worked alot on php optimisations)

The portal and the game files for xterium are released in 102 languages (mainly google translate).

The admin.php panel is deleted from the files and a new dashboard.php is created. The new dashboard is coded with 2moons PDO and the new page structures. Old admin files uploaded here will not work, they need to be updated to the latest 2moons slq versions and page structure

The dashboard is completly reviewed to make it smooth and easy to use and new usefull features have been added to the panel for an easier proccess (picture below). It is also responsive and display this time correctly on phones/tablets

The new files will work on a vps or dedicated server with cPanel/Plesk to make use of the new deployment module (first xterium, later the list will be auto updated and more templates could be deployed in 1 clic - no extra action required from yourself).

A new restApi is created for the login, account creation, and account exist check proccesses wich will aswell be used to be connected with the files for the mobile playstore application (*optional - a fee may apply).(ios will maybe come later)

More will follow soon once i can update you with news. Take note i am doing this in my free time and that the eta could be postponned due to unwanted circumstance;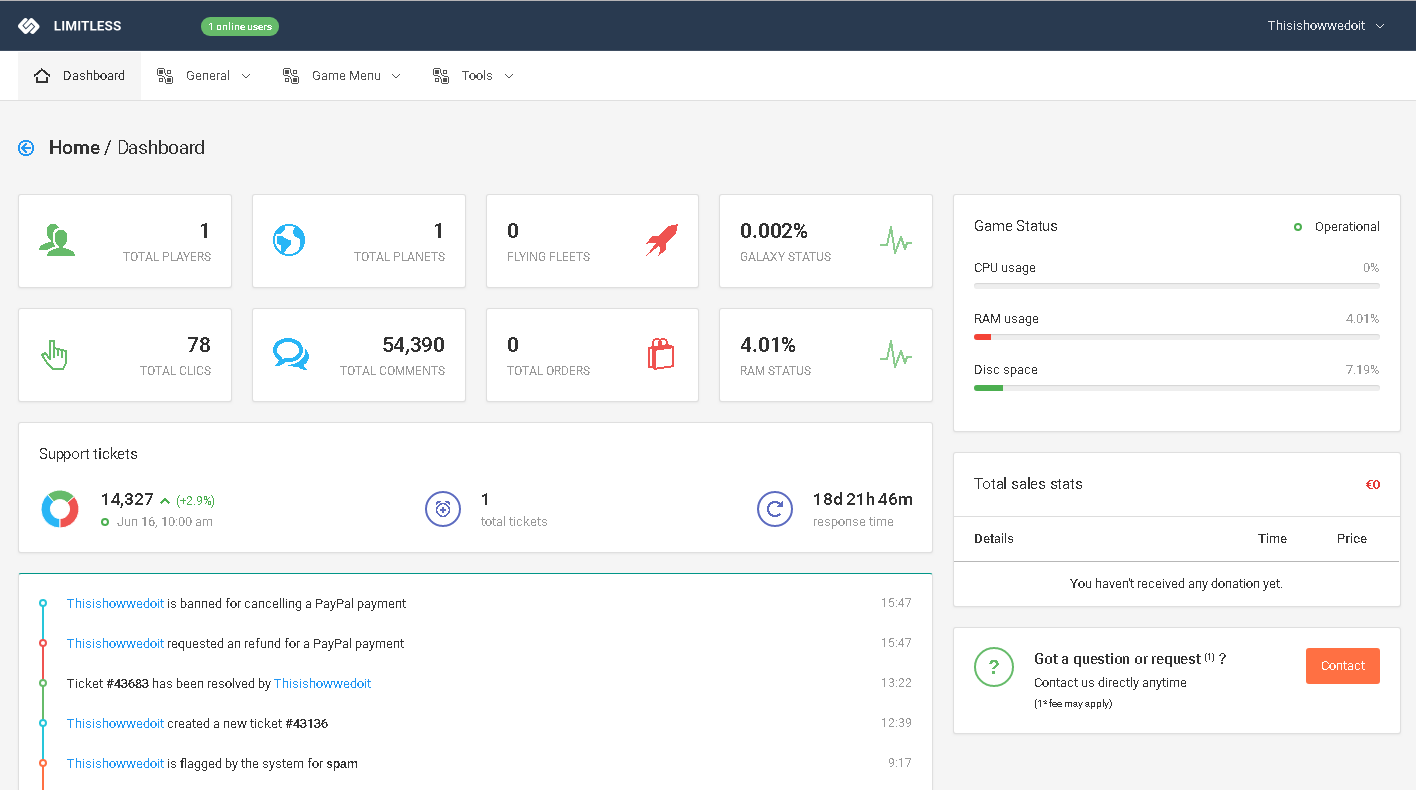 The post was edited 1 time, last by Thisishowwedoit ().